About Wayne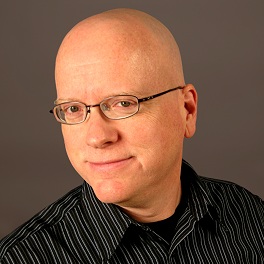 I believe we were created to express creativity.  My practice of writing and coaching writers balances my creative passion.
A native Atlantan and a graduate of the University of Georgia's School of Journalism, my features have been published in national and regional magazines, as well as local newspapers. I've also written fiction and creative non-fiction short stories, produced scripts for film, stage and puppet theater, and authored web copy, marketing and instructional materials for schools and corporate clients.  Currently, I blog on creativity and the writing process while completing my first book on a similar topic.
As a writer's coach, editor and speaker, my goal is to share my experience as a published writer, a writer's coach since 2003, as well as a mentor and collaborator from a career in the arts beginning in 1985.  In coaching sessions, I focus my skills and intuition on the writer and their writing.  In workshops, I support the synergy of the group along with the growth of the individual.
Just as I encourage others, I am a motivated learner. Life mirrors lessons and brings growth opportunities for which I am grateful.  Every occasion to provide guidance to another writer also offers a gift of discovery and expression to me.  Additionally, I also credit my daily journaling as a catalyst; this has been a cherished, consistent habit since 1984.  While enhanced by coursework in writing, public speaking, acting and spiritual awareness, this personal writing has fueled growth both as a writer and human.
I feel guided to assist others in cultivating a writer's consciousness and habits to produce and share their writing.  I love my chosen work, feel the potential of creative expression and creative growth in each moment and enthusiastically answer its call.
I invite you to join me.
Wayne
For answers to frequently asked questions, please see the FAQ page.