"Working with Wayne was the best decision we made this year.  For college application essays, Wayne guided my son to shape his story to spotlight personality and accomplishments. My son has been admitted to 7 colleges to date, including 3 public Ivy's!" ~ a Chamblee High School parent
30% off
Student Pre-Evaluation and Initial Coaching Consultation
through November 24
Discount applies to preliminary evaluation of student's common app essay draft, as well as review of academic resume and listing of desired schools.  Next, at the consultation via Zoom with both student and parent, strategies for topics are explored followed by coaching on the common app draft.  $270 value for $189.  Payment due via PayPal in advance of appointment. Parents with questions or ready to book, please contact Wayne.
Writer's Coaching for Students

Academic Coaching includes
College entrance, scholarship, and internship applications for high school students, as well as adults returning for advanced degrees
Classroom writing issues
Magnet school applications and portfolios
Dissertation writing and editing for Ph.D. candidates
Academic coaching empowers the student writer, enhances skills and focuses the story for effective, engaging writing.   This includes guidance on content development, research, mechanics, grammar, punctuation, as well as project management with accountability.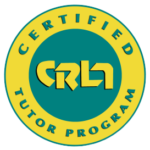 Along with my professional and creative writing experience, I am a CRLA-certified tutor with over six years' collegiate experience guiding undergraduates in writing class essays, application essays, research papers and speeches, as well as crafting PowerPoint presentations.
Academic Coaching / Editing (High School, Undergrad, Grad, Post-Grad)
$100 / hour, coaching in person (currently unavailable due to Covid)

meetings by appointment at Presidential Parkway, Atlanta, less than one mile off Interstate 85 and Chamblee Tucker Road near Spaghetti Junction
additional travel fee of hourly + mileage for meetings at your home, office or preferred location
one-hour minimum, then billed in 1/2-hour increments
$100 / hour, coaching by phone / Zoom

half-hour minimum, then billed per 1/4-hour increment
$80 / hour, content evaluation, editing and/or meeting prep

half-hour minimum, then billed per 1/4-hour increment
Contact Wayne to request an appointment.
"A trusted and qualified coach, Wayne will guide your student to produce essays he/she will be proud of.  Also, your child will become a stronger applicant and better writer in the process."

~ Proud Parent of Dunwoody and Chamblee HS graduates
"Wayne boosted my introverted daughter's confidence to apply for the DeKalb School of the Arts, providing guidance to improve writing samples and prepare to audition and interview. He's a great communicator, plus he encourages parental involvement. At the audition, my daughter was accepted!"

~ Julia