"Wayne's balance of praise and gentle suggestion was the perfect approach for a newbie whose confidence was just building.  With each step, he sharpened my focus to the story's progression, resulting in vast improvements."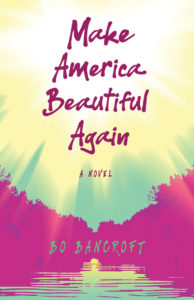 BO BANCROFT is the author of Make America Beautiful Again.  He works for a global nonprofit serving those seeking affordable housing.  For his writing, inspiration comes on daily neighborhood walks and weekend hikes in the North Georgia mountains, his black lab Lula always by his side. For reviews, podcasts, and media, visit his website at www.bobancroft.com.
"Working with Wayne for many, many years, I admire his honesty, professionalism, and humor.  I'm motivated in the personal process we've established and respect his instincts with my projects."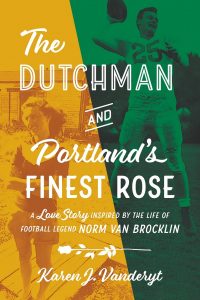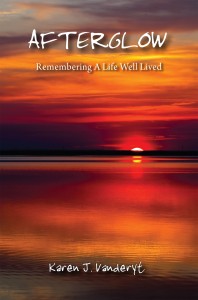 KAREN J. VANDERYT is the author of The Dutchman and Portland's Finest Rose: A Love Story Inspired by the Life of Football Legend Norm Van Brocklin, the memoirs Afterglow and Obsidian Rose, as well as several children's books.  Visit her website at www.karenjvanderyt.com.
"Wayne helped me bring Toby to life.  Often after a phone meeting, I had a strong feeling of empowerment and achievement. His positivity and enthusiasm sustained me through this project."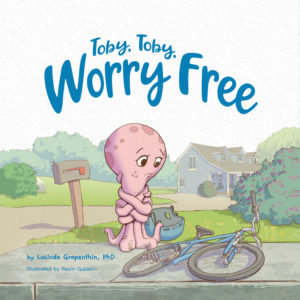 LUCINDA GRAPENTHIN, PhD, is the author of Toby, Toby Worry Free.  Her first children's book also includes a parental guide to enhance effectiveness in dealing with challenging behaviors.  For more, visit her website at www.familypsychologynorthatlanta.com.
"For both books, I really enjoy feeling that Wayne and I are a team. As my editor, I appreciate that he knows the contents as well as I do.  Our process energizes my writing."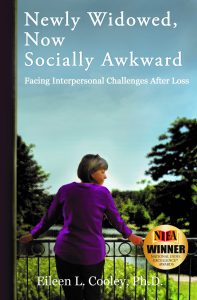 EILEEN L. COOLEY, PhD, is the author of Newly Widowed,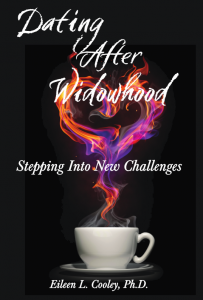 Now Socially Awkward: Facing Interpersonal Challenges After Loss and its sequel, Dating After Widowhood: Stepping Into New Challenges. She is a Professor Emerita, Psychology, at Agnes Scott College and a licensed psychologist for over 25 years.
"I couldn't have picked a better copyeditor than Wayne.  His guidance pushed me outside my comfort zone, challenging me in healthy ways while always making me laugh.  Wayne got me, my writing, and my sense of humor to a tee."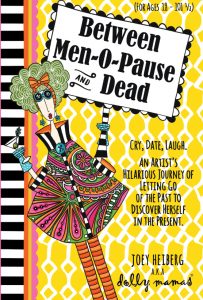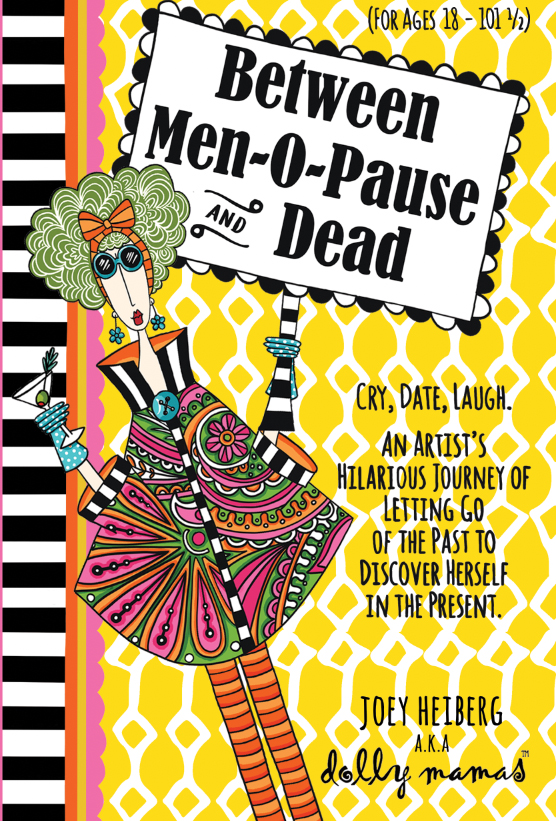 JOEY HEIBERG is a licensed artist/entrepreneur with an eye for color and design alongside a vivid natural wit.  Her dolly mamas and their sayings are known across America and around the world. Between Men-O-Pause and Dead is her first book. Visit her website: dollymamasbyjoey.com.
"Wayne saw potential in my initial draft, encouraging the story I wanted to write. He also served as Creative Director, keeping the illustrator and I focused through printing."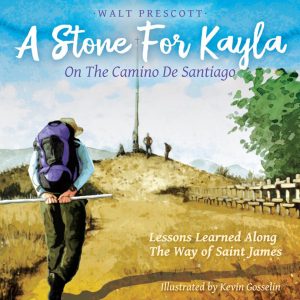 WALT PRESCOTT is the author of A Stone for Kayla on the Camino de Santiago, along with illustrator Kevin Gosselin.  This is the first published children's book for both.  Visit Walt's website at waltprescott.com, and visit Kevin's website kgosselinart.com.
"Our rapport was instant, and working with Wayne was easy.  With his coaxing, coaching, and belief in my writing skills, my book became a cohesive story I believe everyone can enjoy, whether ghost stories scare them or not."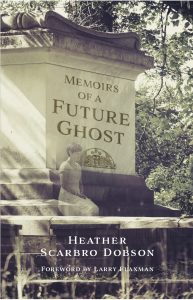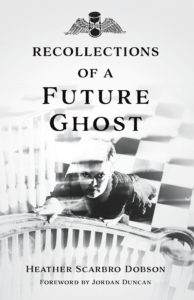 HEATHER DOBSON, author of Memoirs of a Future Ghost, and its sequel, Recollections of a Future Ghost, shares 12 years of paranormal investigations through the lens of science, her agnostic beliefs and a twisted sense of humor.  Visit her website at www.afutureghost.com.
"I have worked with other editors, and with Wayne, I found the right fit with a healthy respect of each other's goals and what it would take to attain them.  He's a man of many talents."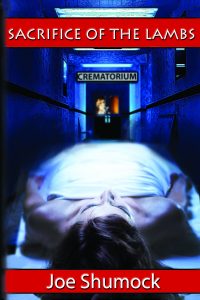 JOE SHUMOCK, authored Sacrifice of the Lambs, a thriller about human cloning set in Prague, involves returning character and retired CIA operative, Rage Doyle.  He has published four novels since his retirement in 2007, and he recently added the Young Adult novel Briana and the Dog.  Visit his website at SilverSageMedia.com.
"Wayne encouraged me to give myself permission to move past the imperfections of the first chapter and grow the entire book. He's uplifting, motivating, and persistent in his coaching.  Even before publication, I felt successful because I completed my novel."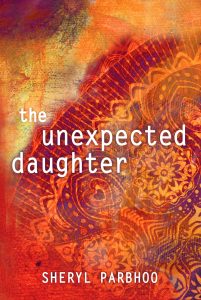 SHERYL PARBHOO is the author of The Unexpected Daughter.   An educator and mother of five, Sheryl is a native southerner living in Georgia.  She has been a featured contributor for Masalamommas.com, Twins Magazine, among others.  Visit her blog/website at  www.sherylparbhoo.com.
"Wayne reads the heart of the writer, and this made it possible for me to keep working. Giving warm, sometimes funny, always helpful feedback, he guided me through developing content, leading focus groups, editing final copy, and handling publishing, design and printing details."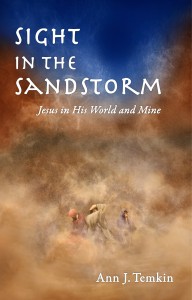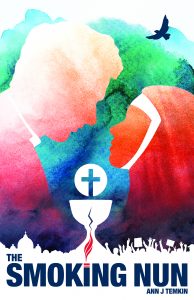 ANN J. TEMKIN is the author of The Smoking Nun and Sight In The Sandstorm: Jesus In His World And Mine.  A former Catholic nun and retired licensed therapist, she is now an ordained Protestant minister.  Visit her website at www.anntemkin.com.
"Wayne's weekly Creative Writers' Workshops encouraged me keep my story at the top of my mind, enabling me to finish it. When I hired him for a content edit, I realized his deeper talent. His insight was amazing, and I was overwhelmed with how strongly I agreed with points he made that I'd never thought of before."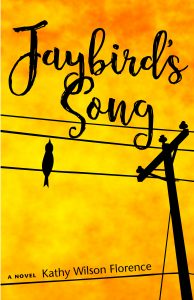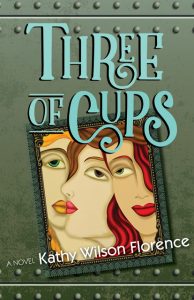 KATHY WILSON FLORENCE is the author of the novel Three of Cups.  An Atlanta realtor, commercial copywriter, graphic designer, and former columnist, this is her second novel following Jaybird's Song.  Visit her at www.authorkathyflorence.com/books.
"Regardless of where you are in the world or where you're at with your writing, I highly recommend Wayne.  Keen intuition allows him to quickly hone in on what's most important, not just with technical aspects, but also in creating the safe space as the writer to find my voice. Distance coaching sessions gave me the support I needed to publish my book."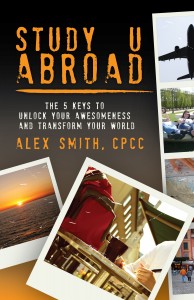 ALEX SMITH is the author of Study U Abroad: The Five Keys To Unlock Your Awesomeness and Transform Your World.  He began writing his book in Madrid, Spain and completed it in Sweden.  As a Certified Professional Co-Active Coach, he works with students and expats, helping them to create and live their best lives abroad.
"Wayne felt the heart in my stories, saw the importance in the book, and would not let me quit.  I was sure we could work well together when I learned he knew about and loved turnip greens with cornbread dumplings.  More importantly, he grew up in the the South aware of the struggles of black people."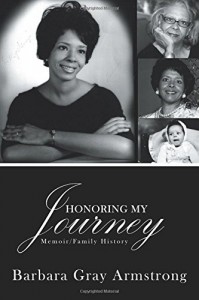 BARBARA GRAY ARMSTRONG is the author of Honoring My Journey.  Her memoir blends the details of her family history into a societal context illustrating a story both personal and universal.  Visit her website at www.honoringmyjourney.com.
"Wayne encouraged me to take a journaling class, where he recognized the materials I developed for women's workshops, including personal stories, could be a book.  Through years of writing, he challenged me by presenting ideas and ways to express in writing, as well as giving me encouragement to persevere."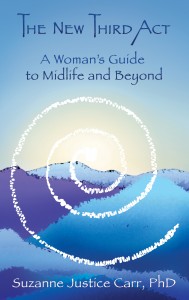 SUZANNE JUSTICE CARR, PhD, is the author of The New Third Act: A Woman's Guide to Midlife and Beyond, an accessible empowerment book for women 45-up based on her decades-long clinical therapy practice and successful workshops paired with her own personal discoveries.
"Wayne's careful read and suggestions were both insightful and useful as I put together my manuscript."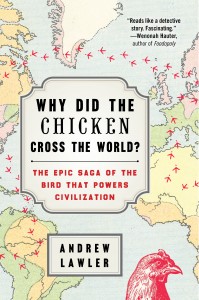 ANDREW LAWLER is the author of Why Did The Chicken Cross The World? The Epic Saga of the Bird that Powers Civilization, published by Simon and Schuster and a science journalist published in Smithsonian, National Geographic, among others.
"I met Wayne at a Writer's Forum where I was impressed with his inspiring, kind approach to new authors. When I decided to 'go for it,' Wayne was the perfect encourager for me. As he edited, he made sure my book retained my true Southern voice and kept me positive through the complicated world of publishing."
LYNNE BARFIELD BYRD is the author of The Sweetness and The Pits: Remembrances of a Georgia Peach, and The Queen of Dunwoody. A native Atlantan, Lynne holds a Master's in Historic Preservation and has devoted years to the Dunwoody Preservation Trust.
"Wayne's guidance and editing encouraged me to grow my story further, which was exactly the push I needed to finally make the leap to publish.  His kind words also reassured me that I might, in fact, have written a decent book after all."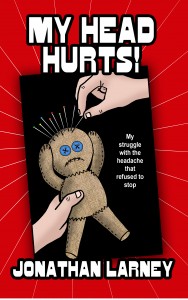 JONATHAN LARNEY is the author of My Head Hurts! My Struggle With The Headache That Refused To Stop.
Contact Jonathan on Facebook.
"After a few months of his Writers Roundtable at FoxTale Book Shoppe, I hired Wayne for a content edit. Wayne delivered page-by-page comments, suggestions, and critiques on my initial draft, as well as a nine-page overview which I referred to during revision. I hired him for an honest assessment, no matter how tough, but he also gave encouragement and compliments."
SUE HORNER is the author of the novel Second Place Sister and the sequel Second Chance Sister. Visit her website at www.suehornerauthor.com.
"For years, ideas for books swirled in my head, but it wasn't until I met Wayne that I felt confident to write them. Unlike any other editor or coach I had previously met, he is a sage counselor and supportive teacher. With his guidance, I published my first book."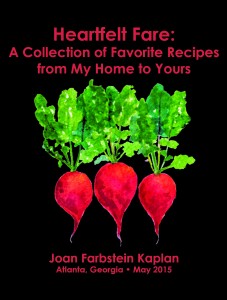 JOAN KAPLAN is the author of Heartfelt Fare: A Collection of Favorite Recipes From My Home To Yours, a combination memoir and cookbook launching The Kaplan Family Foundation to support neighborhood charities.
"Wayne has been very helpful in my writing process.  He offers feedback which helps keep momentum and focus, and his suggestions really made a positive difference!  I've recommended him to several colleagues and know he can offer invaluable assistance."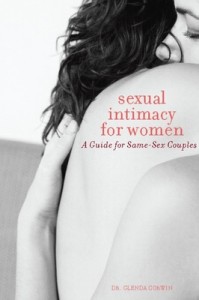 GLENDA CORWIN, PhD, is the author of Sexual Intimacy for Women: A Guide for Same Sex Couples published by Seal Press.