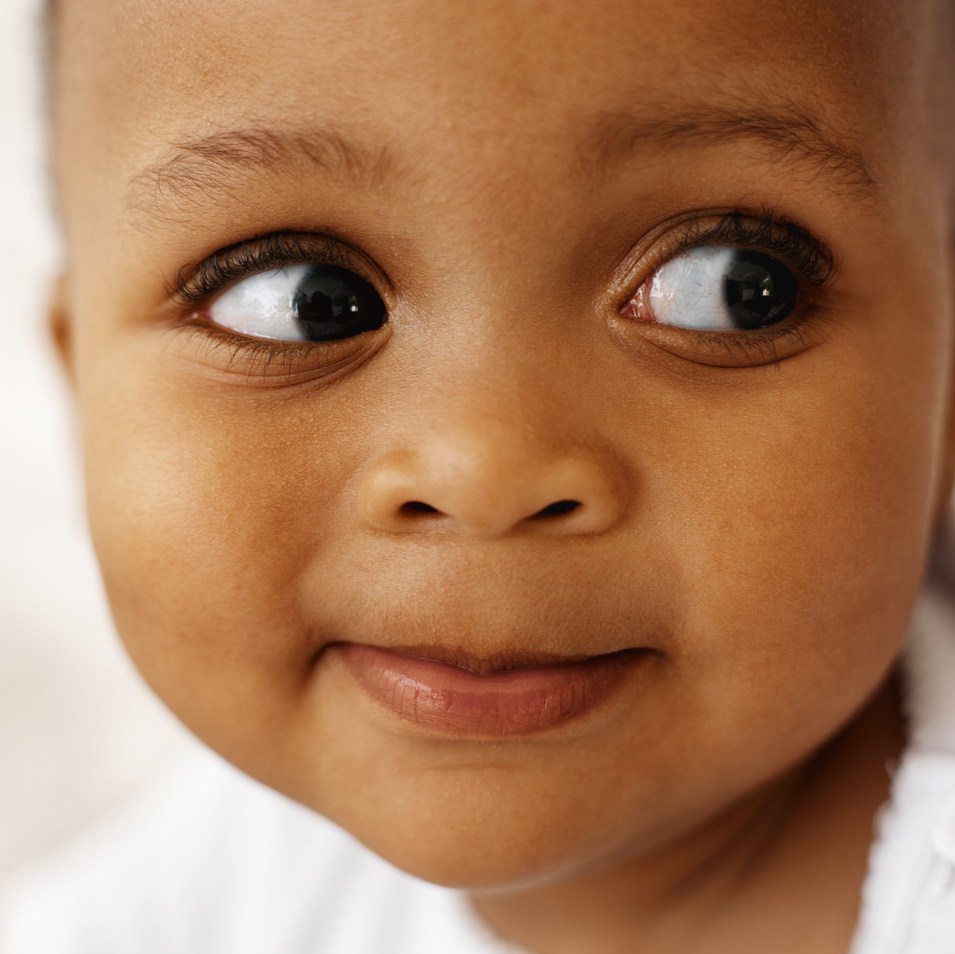 So here I am…a man who never had younger siblings, a man without a child, a man who's never changed a diaper and gets paranoid around babies…and I'm having lunch with a dear friend and meeting her five-month old son.  I said the standard things — "he's so cute," "what a good baby," "are you getting any sleep?" — yet I felt my heart begin to open up to him.
As my friend and I discussed our lives over the past months beginning with the heavy adult stuff, mostly the changes, the difficulties, the newness, I kept being pulled in by the baby.  I turned back to my friend and shared about my Mom's passing, felt heartfelt, tearful, then he would catch my eye, and I'd suddenly communicate with him in a silly voice with a rubbery facial expression somewhat surprising myself.  His whole face beamed gleefully, his delight just spilling over.  There was absolutely no way my mood could stay down for long because he kept pulling me into the magic moment alive in the present.
The world was brand new to him – the noise made when swirling a straw in a glass of water and crushed ice; the taste of the ear of the teddy bear I'd brought him, one that fit so perfectly into his teeny mouth; his soulful chocolate-colored eyes exploring my face as I explored his.
All this felt strangely familiar to me, but I couldn't place it.  Then it hit me the next day when I was leading a writing seminar and I spoke of that moment when a writer puts her work out to a friend, a writing group or the whole wide world.  It's like putting their infant on the table for discussion, scrutiny, perhaps ridicule.  And like a good parent, she wonders if it will be healthy.  Will it be safe?
I've had the honor of cradling and nurturing many writers' cherished works, their babies, in my hands, transferring new ideas and skills as I placed the baby back into the loving arms of their birth parent.  I've midwifed many into creation, encouraging the writer to breathe into the process, then at the ideal moment to push.  And I've received the gift of witnessing as they send their completed work, grown but still their child, out into the world.  I assured them it was time for the offspring to live its own life before gently nurturing that writer back to the blank page to coax another idea into being.
As I ate and my friend fed the baby boy a bottle, I dreamed he will have a long life of interweaving plots, solid growth through manageable conflict and lessons bringing resolution while existing in safe settings and meeting vibrant characters along the way.
I am eager to be a part of this.  And the next time I see him, just like I do with my writing, I will get over my inexperience, try something brand new, and move beyond simply stroking his amazing hair while he lies in the baby seat.  I will get my hands on him and hold him, and encourage his story…and mine.
Affirm:  I see the world anew and move beyond fear into the innocent possibility of the moment.  I try something fresh.  I encourage my growth, my own story, by writing.