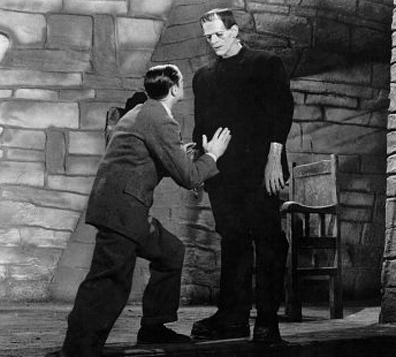 As if Frankenstein himself is busting down the door, many writers are freaked slap out by the deadline.  The writer will cower and bargain with the monster, begging for more time to explore and re-work.  Any argument tempts nature like a rooftop experiment in an electrical storm ultimately making the writer feel crazy-mad, defeated and, well, Abby Normal.  The enraged, unsympathetic beast snatches the writing anyway, then escapes deep into the inky night.
The term 'deadline' strikes fear in many, not just writers.  Coined during the Civil War when prison camps were spur-of-the-moment and without fencing, guards simply drew a line in the dirt circling the encampment.  Prisoners knew they would be shot dead if they crossed the 'dead line.'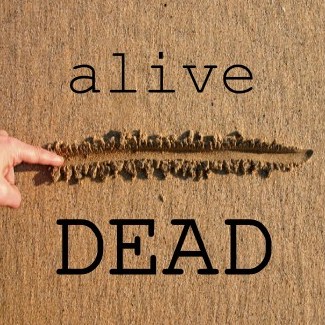 The newspaper industry adopted this powerful language to have the latest news printed and distributed in a timely manner. Editors' deadlines implied "If you don't submit your writing on time, printing presses will roll, and your story is dead."  Consequently, so was your career.
When I work with editorial deadlines, I prefer to avoid last minute pressure by setting a personal deadline about three days in advance of the real one.  In most cases, I am able to submit my copy ahead of deadline.  This gives the client extra time, plus it demonstrates a strong work ethic which brings more assignments to my desk.
So what if you don't have an editorial deadline or a gun pointed at your head?  You can hire a monster (i.e. me, minus green makeup and bolts in my neck), or you can be creative and do it on your own.
Karen wrote consistently as a member of my Creative Writers Workshop, but struggled to finish a story.  In conjunction with private coaching, she decided to try using a contest deadline as motivation.  The word count added more limitation, yet provided her with a crash course in sharper revision and final editing.  She hit the word count with characters to spare and the deadline on target.
Kirby protects her scheduled writing times on Mondays, Wednesdays, and Fridays.  To complete and publish her book, she set a firm November deadline so she could have books printed by early December. She factored in time for her completion, my editing and the printer's process.  Even with snags, all ended well with her wrapping up books as gifts for the holidays.
Cammie quickly discovered the necessity to schedule coaching sessions every other Saturday with a deadline of Wednesday midnight to get her work to me for meeting prep.  Using this system, she completed her ambitious project, a major feat considering she had not written beyond undergrad projects, much less 128 polished pages in a new genre.
Basically, the deadline is a commitment to an amount of time, a certain number of words written, or a project completion date.  Your editor, printer, writing group and coach are counting on you, so count on yourself.  Meet your goal.
If you want to be a successful writer, make nice with the misunderstood monster.   If the term 'deadline' frightens you, change it.  Use 'goal,' 'aim,' 'target,' or 'destination,' whatever feels good to you.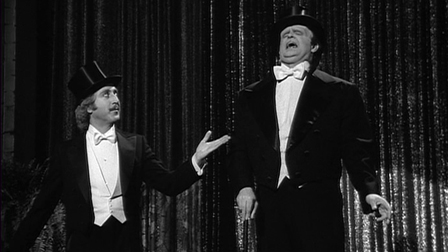 Embrace the deadline's positive influence as a vital partner in the dance to complete your writing project.
Affirm:  My deadline is a positive motivator.  I do my best work, and I celebrate meeting my deadlines, the final one, as well as every small step along the way.
So, the dance is over.  What do you do After The Deadline?
Images: Frankenstein (1931) with Colin Clive and Boris Karloff; Young Frankenstein (1974) with Gene Wilder and Peter Boyle.