Hiring and Working With an Editor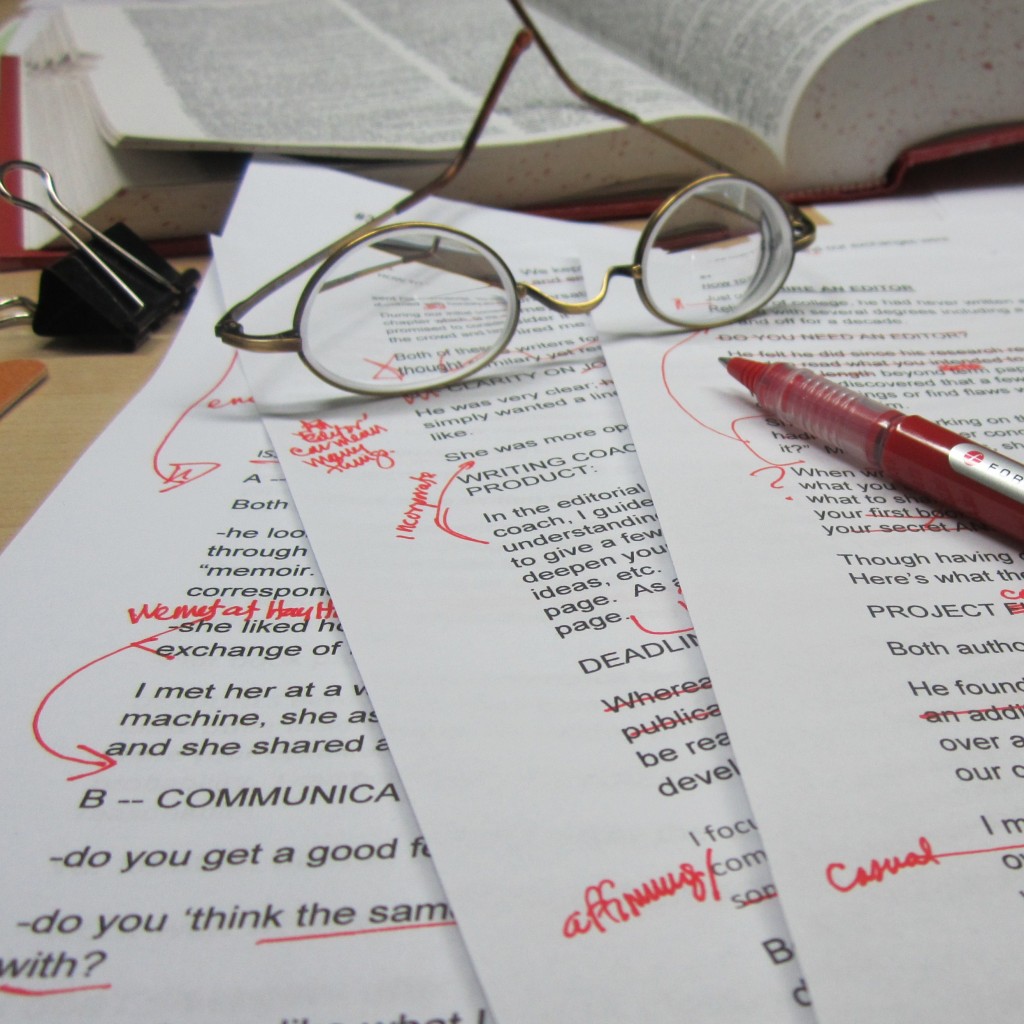 Just out of college, he had never written a book before, much less hired an editor.  He asked for help from a few friends and his mom, but they didn't want to hurt his feelings or find flaws with his work.  He needed a professional who didn't know him to do a thorough cleanup and polish.
Retired with several degrees including a Ph.D., she had been working on her first book on and off for a decade.  She wanted guidance to improve her story and grow her skills.
Connect The Project With The Editor
Both authors wrote memoir leaning toward inspirational/self-help, genres in which I have experience.
He found me through a Google search, which included the word 'memoir,' and queried over a dozen editors about pricing, approach and availability.  Living in the northeast, our correspondence began via email.
I met her at a writing conference for inspirational nonfiction, and we hit it off, respectfully sharing experiences while exchanging ideas.
Communication Is Key
Though similar to other editors, he liked the tone and content of what I wrote, felt he'd found the 'right person for the job.'  I suggested he contract me to edit a couple of chapters to determine if we worked well together.  Next, we agreed on a schedule for delivery of sections and payment, then he sent his manuscript.  We exchanged honest, detailed emails throughout the process.
During our initial conversation, I shared a challenging idea to write an additional chapter to bring the reader closer to the driving conflict of her story.  She balked, but promised to consider it.  The next morning, she found me in the conference crowd and hired me.  After returning to her home a few states from my own, she sent her manuscript via email.
Clarify Project Needs
The role of an 'editor,' even the title itself, has variables.
He was very clear; he simply wanted a line edit to check grammar, sentence structure, punctuation and the like.  In the editorial role I fulfilled for him, I polished and worked with the words on the page.
She was open and prepared to explore both process and product.  I coached her toward stronger setting, characters, point of view, etc., as well as how to consider audience while staying true to her vision.  I posed questions to encourage her to broaden and deepen the story.  I also supported her when she hit tough spots.  We began a journey that would have different stages before a final edit.
Deadlines Are Positive In Process
Focusing on efficiency and timeliness, I schedule work when it lands on my desk, affirming my proposed return.
He had a set deadline coinciding with a specific anniversary date.  Her project required content development in stages, and soon expanded into a series.
Both of these projects – his line edit and notes for her first revision — were completed on deadline in 5 working days.
Celebrate Completion
Every writer has different issues to solve and needs a unique approach. Like a combination physician-detective-mechanic-wizard, I have my methods, but my biggest gift is to listen to the client, discern what they want and need, then communicate well through spoken and written words to inspire the writer to achieve stated goals.
He was pleased with the final result and also thanked me for increased confidence through our work.
She expressed gratitude as well, and as we continue to work together on two books simultaneously, her self-assurance and strengthened voice reflects in the process, as well as her writing.