Ten Book Edits: When It Rains…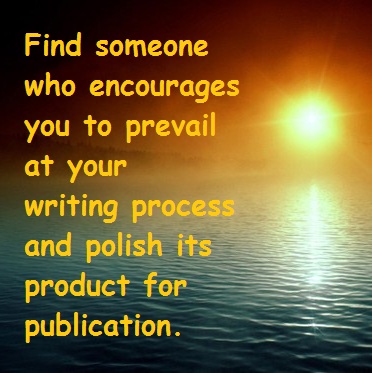 On a Sunday in early May, Atlanta had a third rain shower in a week, one predicted to last all afternoon.  I recall hearing a powerful, small-voiced thought: 'what a good day to edit a book!'  As the rain pattered the ground sounding like hands dancing on a rattling keyboard, I enjoyed both my editing experience, as well as the gifts and inspiration from the book.
No one could have predicted the upcoming weather that dumped rain almost daily.  In that time, editing projects drizzled, then flooded, onto my desk.  By mid-August, I will have edited ten books.
These projects are in various stages of completion from early drafts needing content editing to final drafts for line edits.  One project required both simultaneously.  I've seen several projects for different views just weeks apart.
The authors are mostly new to full book length.  One is working on a series with two books ready for publication.  Another makes a living as a writer.  All are passionately exploring creative expression and driven to write in memoir, fiction, historical nonfiction, humor, inspirational, self-help, and even paly format for the stage.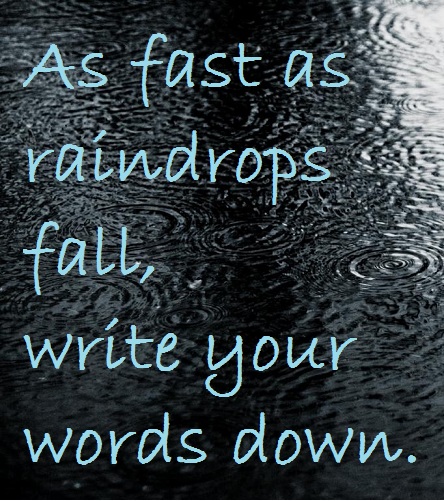 Meanwhile, I continue to guide a dozen more writers pursuing the completion of their first drafts, as well as a few more on content for marketing and blog purposes.  Some meet with me, whereas others communicate via email, phone and Skype.
When it rains again, take its cue — stomp in the puddles of your ideas and dance in the downpour of those small-voiced wishes from your soul.  Experience the exhilaration of acting on them.  As fast as raindrops fall, get your words down.  And find someone who encourages you to prevail at your process and polish its product for publication.
Stay tuned for announcements on the newly published authors.  And join in the fun with your project!