Client Success: Author Jonathan Larney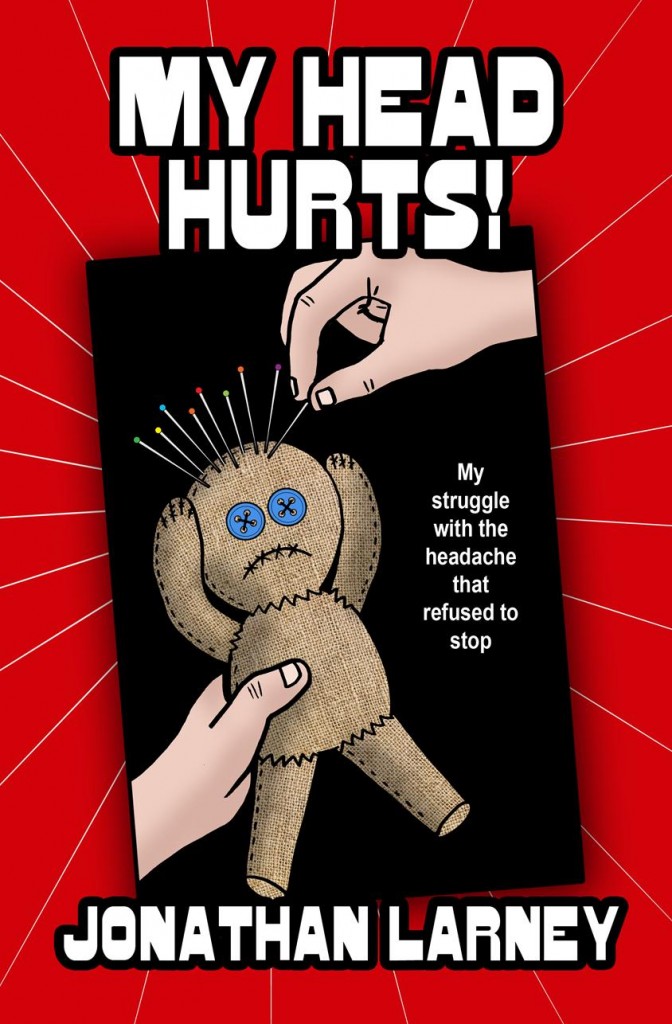 Jonathan Larney has a headache.  A persistent one.  He knows it so well that it's the antagonist of his memoir My Head Hurts! My Struggle with the Headache That Refused to Stop.
"My headache started on August 1, 2011, and the odds of my type of headache going away significantly drops after two years."  For this unique sentimental reason, Larney, 24, aimed to publish his first book near this anniversary to celebrate achievement over adversity.
I found his memoir to have an inspiring universal message of hope.  Whereas books about other medical conditions usually have this, too, most everyone relates to having a headache.
"The book is about knowing someone who looks fine, but underneath is a lot of pain. We all know someone like this, but we don't know it, if that makes sense. Thus, my story is intended to represent those people and tell the world that we aren't all as fine as we look."
Larney writes how his consistent condition fluctuates as he metaphorically describes what the headache is like to live with, often to achingly funny results through his sharp wit and pop culture references.  I was uplifted and sometimes angered reading his experiences with those in the medical world, his workplace and community.  Additionally, I was surprised to learn how hard he's worked to cover up his pain and not share much about his condition.
"I went from wanting to delete the book, to sharing it with a select few, to wanting to publish it, to wanting to burn it," Larney said. "It was originally a tool to help connect me and someone close in my life who wished to know more but didn't have the chance or didn't know where to begin."
His purpose expanded to include those who suffer migraines, chronic daily or seasonal cluster headaches, or someone like him with a New Daily Persistent Headache. "I could have used a book like this when I was struggling. Like a lot. I really felt alone, and it would have helped if there was another person sharing similar thoughts. So if this book helps one person with a headache, inspires them to not give up or to try one more thing, I did my job."
Preparing to share his story with the world, he contacted me in mid-June inquiring about pricing and process for the final line edit.  After a trial run of editing the first two chapters, he hired me, and the project was completed in less than ten days.
Larney's compelling story raised my knowledge, compassion and interest.  Demonstrating commitment and perseverance, he wrote through the personal challenges of considering the most compassionate way to share his secret while living with a never ending headache.
"For a long time, I wasn't sure I would ever make this leap to tell the world my secret, but it's really the other way around. I'm not sure the world is ready to know about it. But I am ready to find out."
Wanna write your memoir? Join the Memoir class!