Author's Focus Group Gives Clarity For Completion
"I was at that stage of feeling 'this book is just embarrassing!'" Ann J. Temkin said after completing major revisions on her first book, Sight in the Sandstorm: Jesus in His World and Mine.
I suggested I facilitate a focus group. She agreed, adding, "My greatest fear Is not that they will hate it—which would mean it had impact—but that they would just find it uninteresting, not moving, not new—a waste of time and effort."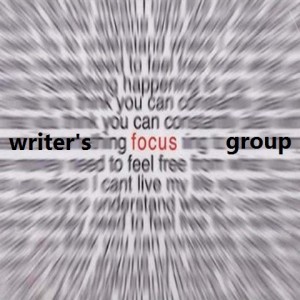 In the book, Jesus, profoundly human and Jewish, is viewed within the context of the world in which he lived. Stories with fleshed out biblical characters braid together with tales from the author's life in a vivid, compelling account.
We ended up with a pair of focus groups. One included the three women she worked with as she developed the first draft in my Creative Writers' Workshop. They represent different faith backgrounds from childhoods in the northeast and midwest regions of the US, as well as east Africa.
For the other group, we wanted people of different ages and genders who did not know her. Invited were a Jewish woman, a man in his 20s of conservative Christian faith, and another in his 60s raised in a Southern Baptist church who later left the church to combine his beliefs with new thought teachings. Ann was surprised when they all accepted.
The rough manuscript was delivered to members three weeks in advance with a list of questions, including: Is the book interesting? How did you react to the different exposition of gospel stories? Was there any confusion of time or place? Any inaccuracies? And did the braiding of historical tales and my life stories work?
"The experience was very good," Ann said of the process. Though I facilitated both groups, she felt free to be active, even asking after much positive feedback, "Since a lot of effort, time, and money will be required for me to publish this book, is it worth it?" As she had through each two-hour meeting, Ann remain neutral, poised for the truth. She beamed as each group affirmed a passionate "Yes!"
After concluding both sessions in five days, I could sense her happiness, as well as the weight of the new input she received. As her coach and editor, I had no doubt she could handle it.
Ann deeply appreciated the generous gift of time and effort these busy individuals gave in preparing, contemplating and sharing, even writing insightful comments in their manuscripts. She took each person's remarks very seriously.
"I've made quite a lot of changes to help flow and clarity, and I've completely rewritten two chapters that were too heavy on content without enough life to them." And from their suggestions, she also created her title.
Now, there's one more read-through for each of us, then perhaps minor revisions. While I copy edit for publication, Ann will complete work with designer Laura Nalesnik on the cover from a vision she received in meditation.
"I never get visions in meditation," she exclaimed telling me of her cover idea.
And she's never published a book, but now, with clear focus, she will…soon.
Sight in the Sandstorm: Jesus in His World and Mine by Ann J. Temkin is available in softcover and e-book.
Contact Wayne to facilitate a focus group for your book or writing project.