Client Success: Barbara Gray Armstrong Honors Family & Cultural History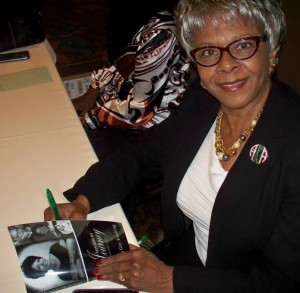 "I got the idea to write my book when I thought about how little my children knew about my birth family, my early life, and American history, such as slavery and the civil rights era," shared author Barbara Gray Armstrong. In Honoring My Journey, she has written a rich family memoir woven into a larger, societal context to tell a story both personal and universal.
"I am not a product of poverty or of wealth. I came from people who were working people, many educated, who wanted a piece of the American pie." Among stories of African-Americans who lived during this time of widespread bigotry, discrimination and denied rights, Armstrong shares, "Mine is not a unique story, yet it is a story seldom depicted in literature or media. It seems as we have to be on either extreme end of the spectrum to be recognized."
Coming of age in the Jim Crow South during the 1950s and 60s, Armstrong shares stories about her life with her parents, siblings, grandparents, and other relatives. She includes information on great-grandparents born during slavery and her own experience of working as a nanny for a white family, among others.
Some research came from her elders; the rest is her learned and observed truth. She adds, "Of course, truth is certainly subjective when writing about family and friends. I tried to be fair to the characters, even though most of them are dead."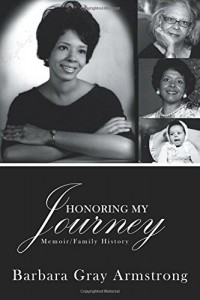 Her process from the first essay to publication took four years. "The experience was mostly positive. There were many days and even months I couldn't write. Sometimes I felt confused about the family relationships I included. Other times, I agonized over whether to include an experience. Sometimes, I even felt that writing the book was a job, and that was when I would put it away for a while."
"My family was not quite sure what I would write or how revealing I would be. I'm not sure they believed I was serious. However, they allowed me space and respected the idea that I was writing. Still, I needed someone to keep me on my toes."
She experienced my work with writers in forums and a public library seminar. "I observed Wayne's spirit, attitude, and demeanor. I decided he was who I needed so I could really commit to doing the writing."
We developed an easy rapport, even when faced with challenges. "We could talk about living in the South, race matters, family, politics, religion, and whatever came with ease. The most challenging was when he wanted me to edit something I wanted to hold on to. It didn't happen often, but it did happen."
She experienced an even bigger lesson after gaining momentum with her first essays: she misplaced the thumb drive that held her writing. "After searching for weeks, I realized it must not have been how I was to proceed. I started listening to my inner voice and was able to start writing again."
After final edits, and then cover and interior photo designs by her daughter Monique L. Armstrong, she published with Abbott Press in October 2014. Sales have sparked through sharing copies with friends and at book events,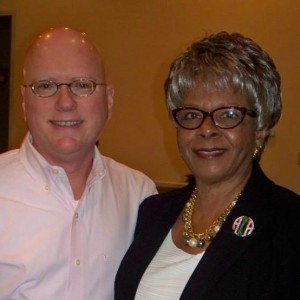 including a combination book launch/birthday party at the Decatur Marriott. With over 50 family and friends in attendance, she shared stories of the writing experience alongside readings from the book. As more read the book, former relationships have reignited and feedback continues to pour in.
To anyone considering writing, Armstrong says, "As with anything that comes up in your mind and heart to do, go for it. Make the effort and open up to learning."
And share it.
Honoring My Journey is available in hardback, soft cover and e-book. To purchase, along with more information about the book and the author, please visit www.honoringmyjourney.com