Guest Post: Author Ann Temkin and The New Term for "Book Marketing"
"The real work begins after the book is published," Wayne said to me a year ago as he shared marketing ideas.
Don't think so, I thought. I'm working like crazy now writing it. And besides, I despise marketing.
The day before Thanksgiving 2014, Sight in the Sandstorm: Jesus in His World and Mine was published. My book combines personal memoir with stories about the very Jewish, liberating Jesus living in turbulent 1st century Palestine ruled by the violent Roman Empire.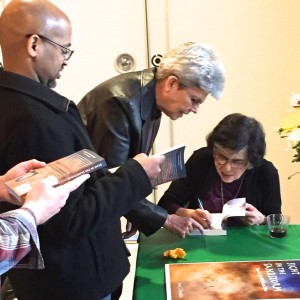 Once it was published, reality hit: I had to sell some. I wrote the book to say something, and over time I had even come to believe that what I had to say was important. So I wanted people to read it. Then there was the practical reality: I'd spent money getting published with fees for design, copyright, bar code, editing, etc., and I needed to recoup costs.
That meant getting the word out. But how?
For months I worked every day at something I didn't call "marketing." Nine months in, I'm still doing that, but not every day. Though Amazon and Kindle helped, I've found over 60% bought directly from me, and probably at least half those who purchased through Amazon did so because of some connection with me or with someone who bought a book from me. So, I've focused on four areas: book signings; book store events; webpage and social media; and what I call "wherever-I-go-the-book-goes."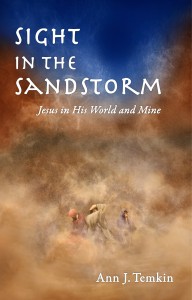 A solo book signing event where I have 45 minutes to talk about the book, read a brief section, partake in Q & A, and sign books is my favorite. Excited friends at two churches offered to host book signing parties right away. I sold and autographed 39 copies between the two wonderful events. I have some booked in the future and am exploring possibilities at churches, synagogues, and other spiritual centers by asking people I know. I've met great people and had wonderful conversations, and when people meet an author, they generally want to buy the book! Maybe two or three!
Bookstores haven't been so great. Most bookstores won't give a self-published author a solo, and I understand that. I have joined events with multiple authors where I get three minutes for "the sales pitch." Though the owners were great and it was interesting to meet other authors, my experience was that most people come to these events looking for mysteries, romance, or children's books.
Social media is a must to build momentum; I focus my efforts on Facebook. Everyone says you have to have a website and blog. In my case I haven't seen a lot of results from these. Writing blog posts is a huge task, and I haven't committed the time.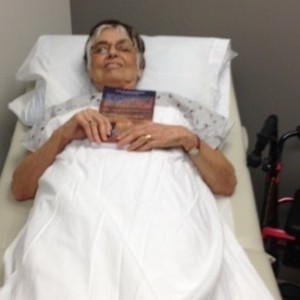 "Wherever-I-go-the-book-goes" has been really fun and the biggest surprise. I've learned to carry the book deftly with the back cover facing people as close to their eye level as possible. Doing this casually takes practice! People see the picture and say, "That's you! That's your book!" and pretty soon I'm selling a copy and signing it for them. I've done this at meetings, professional organizations, even the dentist, but I pushed the farthest when I was at the hospital for a colonoscopy. There I was, lying on a gurney covered with a sheet, clutching my book—back cover up—on top of my stomach…and two nurses wanted it!
Most of "us writers" don't like marketing. And in general we aren't good at what we don't like. So I deleted the term "marketing" from my brain, and I began to think "teaching" or "healing" or "having fun experimenting."
What name would work for you in boosting your enthusiasm and confidence to get your book sold?
Ann's book is available on Amazon, or pretty much wherever you happen upon her!