Client Success: Kathy Florence's Novel Combines Tragedy, Atlanta History, and Southern Voice
"One particular childhood experience with my mother fueled my inspiration for Jaybird's Song," shared author Kathy Wilson Florence.   "My mother's reaction to a singular event was the moment that the extent of motherhood became clear to me.  It's a story I've told many times, I was anxious to write, and it appears early in my book."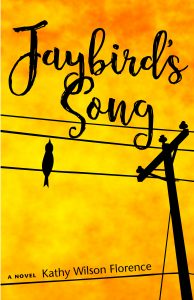 Jaybird's Song intertwines tales of Atlanta native Josie Flint through her teen years in the mid-1960s with her as a businesswoman, wife, and mother 35 years later around the death of her beloved grandmother, Annie Jo.  In addition to the death of her cherished father, drama of sibling and matriarchal relationships, and the coming and going of best friends, an unsolved hate crime which happened at arm's length from her family during the Civil Rights movement becomes more personal when details of the mystery resurface.
Kathy, who grew up in north Atlanta, has enjoyed writing since a very young age.  For 16 years, she wrote a weekly column for the Dunwoody Crier, and her first book, You've Got a Wedgie Cha Cha Cha, compiles her favorite columns.
"My goal for 2016 was to finish my book after 10 years. At the beginning of the year with about 55,000 words written, I joined Wayne's Creative Writers' Workshop.  I often submitted passages I had written years earlier to the weekly sessions, and the feedback gave me the confirmation I needed to give the story priority in my life. I would come home from each meeting jazzed to revise, and then I would either write more toward the end of the story or revisit another passage and edit. After about 5 months, I had completed my story to the point it was ready for editing."
"I hired Wayne for a content edit on the arc of the story, as well as the direction and reveals of the plot lines. He made many great suggestions and I took them all, but the one that resonated the strongest with me was his suggestion to enhance the character of Grace, Josie's daughter, to instill within her character the idea that the future of the family might someday be in her hands. It gives a sense of hope for the traditions and stories that are an integral part of this fictional family's lives."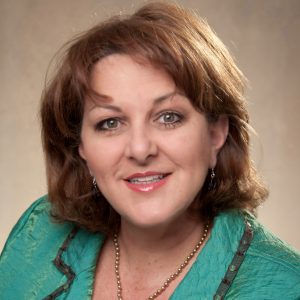 A seasoned designer, Kathy designed the book's interior and cover, polling Facebook friends with sample covers as part of the selection process.  Launched in February, she has sold approximately 125 copies and 100 e-books via Amazon, as well as 50 directly through appearances at Dunwoody's Lemonade Days, various author events, and book clubs.  Her reviews remain strong and her sales consistent.
"I feel proud to have completed, released, and sold my first novel."  Now, she's underway on her new novel with the working title inspired by the Tarot—Temperance Reversed—a story of two women who share a huge secret that begins in the 1960s while their husbands are deployed in the Vietnam War.