Client Success: Ann Temkin's Memoir Illustrates Personal Struggle to Revelation in Spiritual Quest
"I know others have held the same secret," Ann J. Temkin said of her newly released memoir. "I needed to explore this period of my life, and I wanted to let them know they are not alone."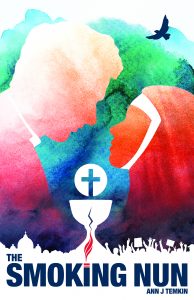 The Smoking Nun recounts a woman's conflicts over loving God, humanity, and one forbidden man.  Passion, struggle, and betrayal ignite this true story lived amidst the Civil Rights Movement and Vietnam War. Advanced readers found the book inspiring, relevant, and revealing for our current times, calling it "a spiritual quest bound with an inextricable thirst for justice."
In late 2015, Ann saw the Oscar-winning film Spotlight about The Boston Globe investigative journalists who found proof of a cover-up of sexual abuse within the Roman Catholic Church.  Even though her situation was not the same, Ann began to think differently about a part of her life she had kept secret.  Then came her struggle with whether or not to write about her hidden love affair with a Catholic priest.
Soon, she went to the book signing of a friend.  "She didn't know my story. No one did.  And when she signed my book, she wrote, 'Tell your story.  It matters.'  I took that as a sign and began to write."
Though possessing a career's worth of writing experience and a published author of 2014's memoir Sight In The Sandstorm: Jesus in His World and Mine, Ann shared that writing this book was often painful.
"My story involves an early time when I was not in touch with my own feelings and in an environment that encouraged denial. Writing about it, I often asked myself, 'What was I feeling?'  I had to confront realizations and emotions that had never surfaced before. And it was scary to make myself so vulnerable, not just about the secret, but about my spiritual life."
As her editor, Ann and I worked from initial writing through publication.  "Wayne got it, and when he didn't, he asked questions and remained encouraging."  I facilitated a focus group to lead into final revision, and she credits the stellar panel for their insight and praise. Ann's cover designer Cristina Montesinos, along with fellow authors, friends, and Mort, her husband of 35 years, were positive influences during the two-plus years of process to publication.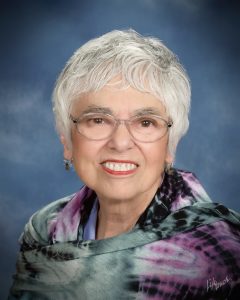 Ann always welcomes opportunities to share her book and hear reflections from readers. For details about readings or to inquire about having Ann speak with your group, please visit www.anntemkin.com or follow her on Facebook.
For budding writers, Ann advises, "Just start somewhere.  Anywhere. Then just write. Thinking about it comes later.
Through her journey of revisiting and resolving the past, Ann came out stronger on both life and writing.  "I'm not at all shy about calling myself a writer now."