Client Success: Sue Horner's "Second Chance Sister" Continues Successful Series
"When I spoke about my first book, Second Place Sister, to a book club in Alpharetta," author Sue Horner shared, "several attendees asked why I didn't show the sisters writing since Janelle was a successful novelist and Ali coveted the same  success?  This sparked the idea for the sequel, Second Chance Sister where one sister is trying to redeem herself for miscreant behavior and the other is trying to grow a backbone, and they think writing a novel together will solve their problems."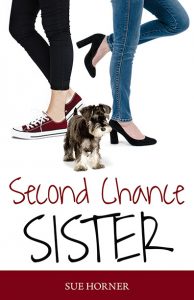 In Second Chance Sister, Horner's second novel in a contemporary women's fiction series, lead character Ali hoped she'd finally gain equal footing with her prima donna sister, Janelle, after co-writing a bestseller, but when it's time to write the promised sequel, Janelle refuses. Fed up with being her sister's doormat, Ali puts down her pen, forcing Janelle to return to their hometown and prove she deserves a second chance. The sisters must learn to compromise or watch as family ties and a small fortune go down the drain in this humorous tale of sibling rivalry.
After four years to complete and self-publish the first book, and three years for the second, Sue said, "It's a struggle to find bookstores willing to sell and promote a self-published book. For that matter, it's hard to find brick and mortar bookstores. I had good success with the first book at retail stores because that's where my audience shops. But, well, with what's happening to retail, I'm focusing on social media with the second book."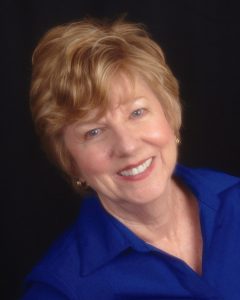 Sales for the sequel are building. However, since Second Place Sister was featured on Bookbub, sales have been awesome for that title.  "Bookbub is expensive, especially for my category, women's fiction, but I've recouped the investment, even being bought by readers in Great Britain, Australia, Germany, Japan, and India."
After Sue and I met when she participated in my writer's group in Woodstock, I provided a content evaluation and edit for her first book, which I also did for the sequel.  "Wayne gives thorough, fair critiques on plot, character, setting and such, always responding in a timely manner.  He gets my sense of humor and suggests ways to up the comedy from my outrageous characters."  Once completed, Sue worked with Jera Publishing in Roswell after having a great self-publishing experience with them on her first book.
"Don't wait for inspiration," Sue advises new writers.  "And whether you choose traditional or self-publishing, have a marketing plan in place before you type 'The End.' Have a great website and engage potential readers on social media.  In other words, do as I say, not as I do."
Paperback and e-books available on Amazon and Bookbub.
Visit Sue's website to discuss her coming to your book club.