Client Success: Walt Prescott's "A Stone For Kayla" Illustrates Oneness of World Family Through Communal Journey on the Camino de Santiago
"A Stone for Kayla on the Camino de Santiago is about living every day to the fullest, expressing gratitude, and letting those I love know how important they are to me," shares author Walt Prescott.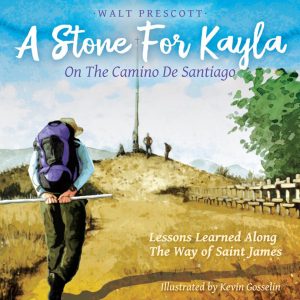 Walt's new illustrated book about how his love for his granddaughter inspired each step of his special journey delights both children and adults.  A memoir of hiking the Camino de Santiago in Spain, there's plenty about his pilgrimage for those considering the hike for themselves.  However, the tale, its characters, and the illustrations are as compelling as the lessons learned are universal.
"My intention for the book was to be a personal exchange between myself and my granddaughter. The first variation was barely more than extended captions below my Camino photos that had been enhanced with a watercolor app on my phone.
"I had met Wayne through my role as the President of The Friends of the Library group at Toco Hill that frequently sponsored his writing workshops. I remember standing in the back of the room while Wayne engaged his audience, thinking of all the 'what-if's and 'maybe someday's of writing a story of my own.  After showing my book and being encouraged by librarians Lesley Barber and Elizabeth Isabelle, as well as others, I reflected on my Camino experience and realized it was important for me to share this with a wider audience.
"Wayne saw the potential in my initial book and was able to coax the story I wanted to tell. Through numerous revisions and rewrites, he remained positive while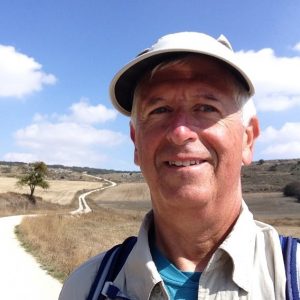 encouraging me to fill in the rich detail that painted a picture with my words. Wayne's gentle questioning and nudging were key to bringing my vision to life. Any editor can help with the mechanics of writing; however, Wayne also has the ability to inspire the love of writing and word creation in others.
"Wayne also worked as Creative Director as we brought on Kevin Gosselin, a wonderful illustrator from Seattle who took my app-adapted photos and created gorgeous illustrations before laying out the book with text.  Wayne kept us rallied and focused through the process of bringing the book to print.
"So if you're undertaking an illustrated children's book or a memoir, get a great guide like Wayne. There are so many "unknowns" that make it critical to have someone show you the way. Like life, writing a book is a journey!  Buen Camino!"