Client Success: Megan Gordon's New Short Story Collection Rich In Life's Intimate Details
"Ideas for stories usually come unbidden," said author Megan Gordon.  "The titular story for this book, You Can't Get There From Here, began on a plane.  I wrote the first line after looking out the window while we took off.  Sometimes an idea for a title will strike me, and I will write the story from there. Other times I am struck with a 'what if?' scenario."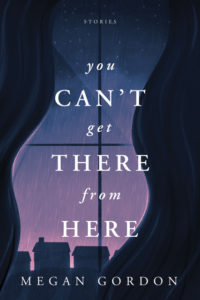 Her latest book is a collection of poignant short stories highlighting life's emotional turning points and facing the consequences of our choices.  It follows another collection of short stories, A Month of Sundays: Stories of Love and Loss.  On her process, she shared, "I constantly have works in progress. When I feel there are enough of them, then I have a book."
A former copywriter and editor who left it all behind to start her second act with her first love—fiction—Megan finds inspiration in the smaller moments of life, the pieces that don't exactly make it into novels or movies.
"I have always been an observer. I listen more than I talk, and I watch people and how they behave and what drives them. The details in the ordinary."  This approach to writing is also reflected in her photography.
Her family is very colorful, providing lots of character quirks to work with.  And in addition to the characters, her stories' plots, settings, and other details are often influenced by her life.
"Yes, there is a lot of me in here. A lot of the people I love. In my stories, I try at times to rewrite the past to get the ending I might have preferred, but it doesn't always work. Mostly the stories come through me, not from me."
Author Heather Dobson, a longtime blogging friend, referred Megan to me from her experience with a pair of published memoirs.  "Heather could not have been more enthusiastic about her experience working with Wayne, so when I decided to use an editor, I immediately thought of him."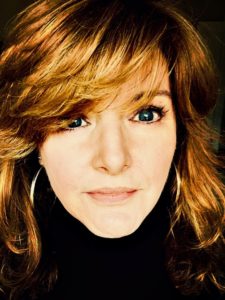 With the book completed, I performed a line edit while also making suggestions on content and story order.  "Wayne has a good sense of humor and a light editing touch."
After review, I shared these thoughts:  "Megan's stories are alive; some sentences are simply stunning.  In writing which is poetic, atmospheric, and painterly, intimate details emerge from broad strokes as she writes sketches or creates vivid scenarios with flashbacks.  All involve depth of personal conflict with many moods in plotting."
As her current book sells, surprising her with purchases in Australia where she knows no one, she remains open to her next project.  "I have an idea for a book of interconnected short stories that should read like a novel. Right now, I'm waiting on inspiration for the story or the subject.  Soon, I will probably revisit some of the stories I left out of You Can't Get There From Here with an aim on getting them published in literary journals."
And Megan's observation stays keen, ready to write the detail and look for the spark.