Client Success: Dr. Lucinda Grapenthin Releases Children's Book including Parental Guide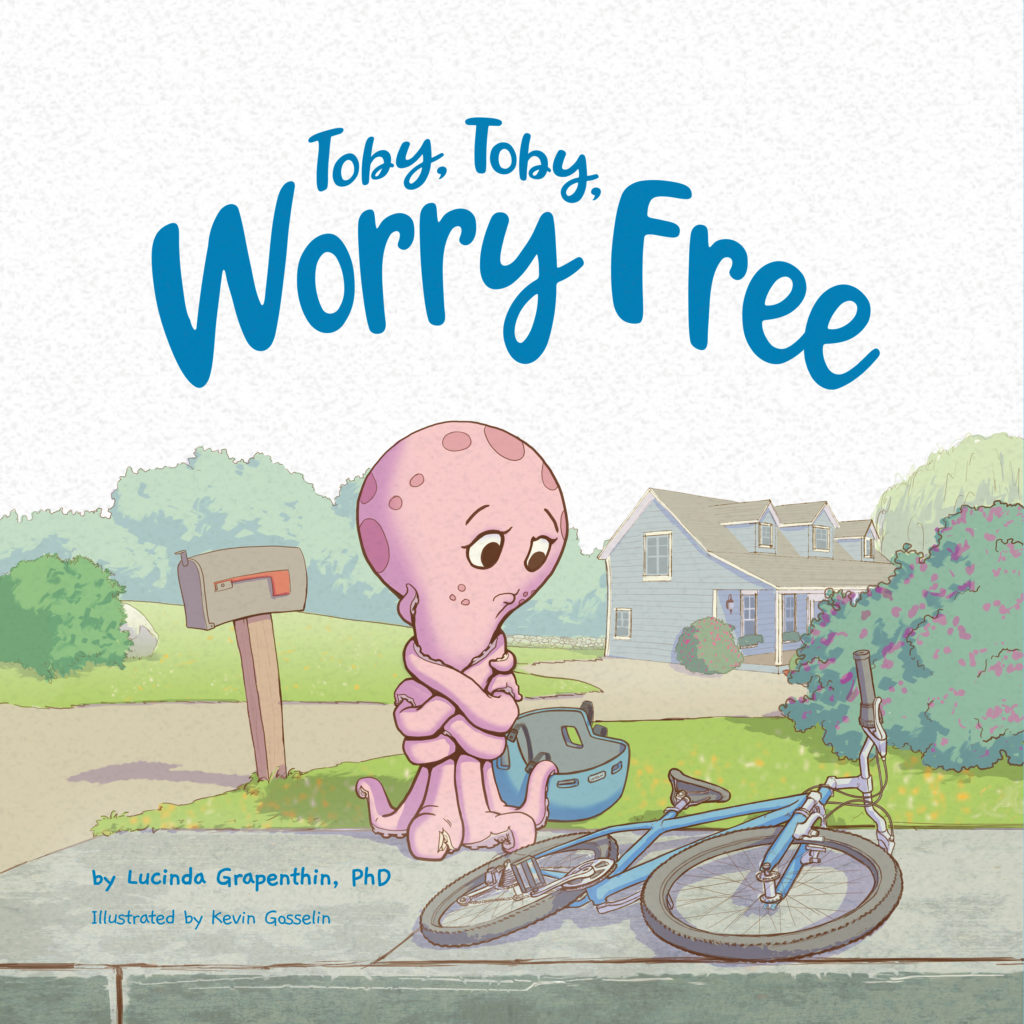 "I love using children's' books in my therapy practice," shared Dr. Lucinda Grapenthin, "so why not write my own?"  Following her dream, Dr. Cindy, as she's known by many of her clients, is the author of Toby, Toby, Worry Free, a tale of an octopus child who feels a deep fear of riding a bike.  With his mother's caring acknowledgment and relaxed guidance, Toby learns resiliency and grows confidence.  The book is both a fun journey for kids and a teaching tool for parents.
"This book shows how we sometimes need helpers to assist in recognizing our feelings and adapting through difficult emotions.  I developed The PAUSE Approach for parents and caregivers, and this is illustrated through the moments when Toby's mother takes the time to be curious, listens as he shares his worries, and calmly engages with him on next steps.  The steps and full explanations are also shared for adults at the end."
The PAUSE Approach comes from Dr. Cindy's 20+ years of clinical experience.  "I have witnessed families struggle with feelings of depression, betrayal, loss, and anxiety.  Children harbor a lot of fears, and unfortunately adults are either too busy or do not recognize that the child's feelings are real.  Feelings are not a weakness and deserve to have light shone on them.  Though not always easy, it takes only one person to selflessly share that experience to get the child over their emotional hump."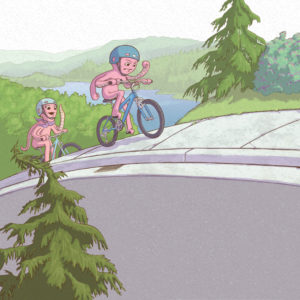 Dr. Cindy believes the audience for this book goes beyond parents and children.  "Toby's story and The Pause Approach are beneficial to the work of therapists, school counselors, teachers, pediatricians, and the like."  As a practicing psychologist alongside her work as a professor and researcher, she looks forward to sharing with professionals and parents through workshops and casual interactions.
After years of technical writing in her work, she hatched the idea for the book four years ago.  In 2019 with a vision and a draft of the manuscript, she engaged Wayne South Smith, a writer's coach, editor, and project manager.
"Wayne helped me bring Toby to life.  He was very encouraging, and I loved the delight in his voice as we discussed Toby and his trials.  Often after a phone meeting, I had a strong feeling of empowerment and achievement."
"It's hard to imagine how many details are involved when writing a story.  I loved working with Wayne as he kept my creativity churning about the story, plus he kept me on a timeline.  His positivity and enthusiasm sustained me through this project."
Once the manuscript was ready, the writer and editor faced the task of finding an illustrator who could take the metaphor of the octopus child and show how his emotions felt in the body, as well as his transformation to joy…all with eight tentacles on a bicycle.
Wayne had worked with illustrator Kevin Gosselin, and soon, Dr. Cindy was a fan.  "Kevin is awesome.  He has a playful spirit that reflected my thoughts and feelings, plus he is very open to collaboration and modifying images.  His illustrations really capture how anxiety feels and how it can debilitate someone."
Upon holding her initial proof of the book, Dr. Cindy exclaimed, "This is true joy!  I want to share it with everyone!"  And as she readies to do so, she recognizes, "I have tickled that creative spark that needs to keep glowing. I want to begin my second book soon!"