Client Success: Author/Illustrator Jill Dubin Combines Talents to Share Family History in Children's Book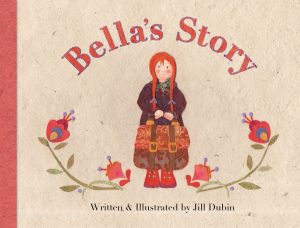 "Though I have illustrated many books, Bella's Story is the first one I wrote and illustrated," shared Jill Dubin. "It is a work from my heart to my family and close friends."
Her fictionalized picture book shows her grandmother's childhood journey from Eastern Europe in the late nineteenth century to the shores of New York.  This trip was taken on her own with only the guidance of her mother's note pinned to her coat so strangers would ensure her safe passage to family in America.
"I had a very clear picture of how I wanted to present this book, as well as what the illustrations should be. With that in mind, I wrote the story around a very lyrical line my cousins related to me."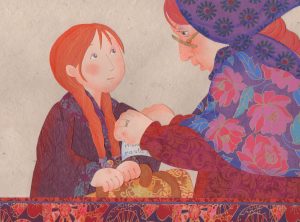 With a few drafts under her belt and a strong sense of where she wanted to go, Eileen Cooley—her good friend who collaborated with her on Why Do My Feet Say YES While My Head Says NO?—recommended Wayne for feedback.  "This turned out to be pivotal as Wayne suggested that Bella's note be present throughout. It seemed so logical and obvious once it's pointed out. I then revisited what I wrote and drew, and with a few changes, it pulled together. I can't thank Wayne enough for his insight."
"I'm so proud of how this book turned out."  After beginning her creative process, which included periods to allow for percolation, Jill's completed the book in about three years.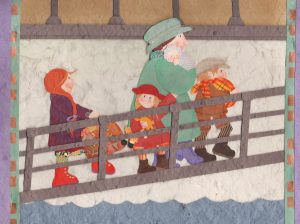 "When I was a little girl growing up in Yonkers, my sister and I spent hours making our own paper doll collections." As she grew up, eventually receiving a BFA from Pratt Institute, she never stopped playing with paper. "I use cut paper for my illustrations. I draw the picture and use it as a template to cut out and glue the various elements. It's like putting a puzzle together. I add details and shading with colored pencils and pastels."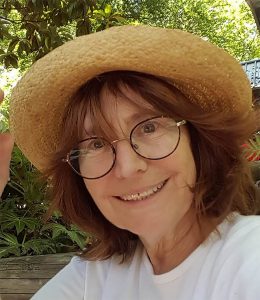 Jill illustrated a series of animal books including Over in the Grasslands, Over on a Mountain, and Over in Australia, originally published by Dawn Publications and now released by Sourcebooks in their series Our World. Our Home.  Her art has also appeared in Ladybug, Babybug, and Cricket magazines, as well in a variety of Scholastic Books and many educational publications.
"I've had a good career illustrating for others, and now I feel it's time to devote myself to my own projects."
For more information, contact Jill at www.jilldubin.com.