Client Success: Joey Heiberg, a.k.a. dolly mama, Tells All in Memoir "Between Men-O-Pause and Dead"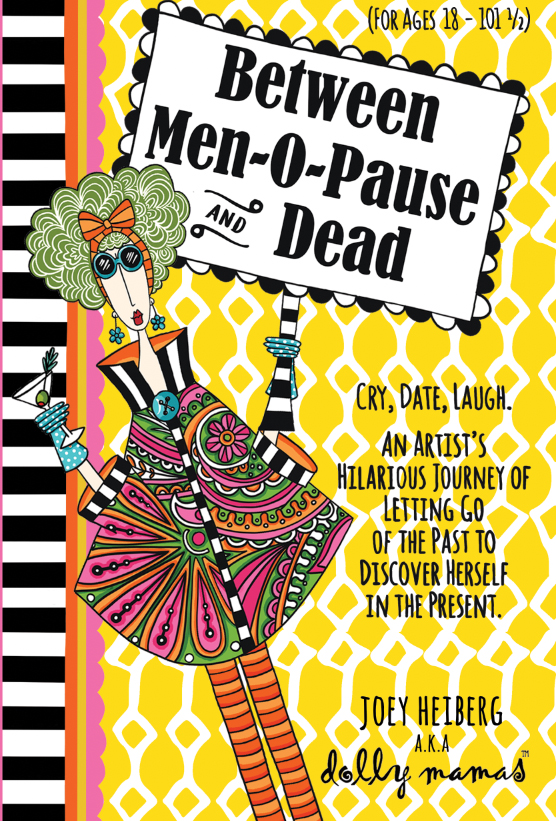 "When I turned 57, I knew this was the year I would re-birth myself, probably get stuck in the canal for a bit and arrive ass-backwards, but I was coming out and not apologizing for it," stated author Joey Heiberg. Now, two years later, she's released her memoir, Between Men-O-Pause and Dead: An Artist's Hilarious Journey of Letting Go of the Past to Discover Herself in the Present.
"I was thrown back into the dating world in my fifties after the split with my fiancé. As I unleashed these funny stories onto the page, the book morphed, including my successful entrepreneurial work as well as building a healthy relationship with myself."
Endowed with an abundant natural wit and a keen eye for color and design, Joey is a licensed artist whose art began as home décor and transcended onto everything from greeting cards to tea towels to holiday ornaments.  For 22 years, her dolly mamas and their sassy sayings have been known across America and around the world.
"This book is an extension of my dolly mama brand, created to make people smile and laugh. I realized that, like me, other women felt unworthy, losing themselves in relationships that should have never been.  Something deep inside told me I needed to write this book with full-on honesty and all-out humor because we all need more laughter in our lives."
On reading her initial writing, Joey said, "It sounded horrible. Then I noticed that when I wrote an email about the same stories, they were organic and easy.  So, I decided to write the book like I was writing to an old friend."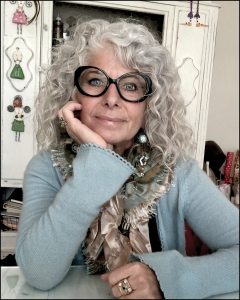 For writers, she suggested, "Just write.  Don't worry about the mistakes and misspellings. Write what you really feel, and then go over it a million times until you know it is done.  Trust your gut and don't listen to your inner critic."
She also recommended writers know what they are capable of and, when needed, "Hire the best people you can afford because it's worth the money."
Through a mutual acquaintance, Joey found me to copyedit and proof her manuscript.  I also provided guidance for cover design and referred her to a trusted book interior designer.
"I couldn't have picked a better copyeditor than Wayne.  I looked forward to his emails because each one pushed me outside my comfort zone, challenging me in healthy ways while always making me laugh.  Wayne got me, my writing, and my sense of humor to a tee."
In January 2023, Joey launched her book at the Gift & Home Show at AmericasMart Atlanta.
"Publishing has opened doors with others that were closed for years. It has also ignited a new personal relationship with myself, one with respect and boundaries.  As I keep building the dolly mama brand and promoting the book, I also have other books in mind. This is just the beginning, and now, I know I deserve this!
Joey Heiberg's Between Men-O-Pause and Dead is now available in print and e-book.