Client Success:  Women Doctors Mentor Future Female Physicians in "The Game Plan"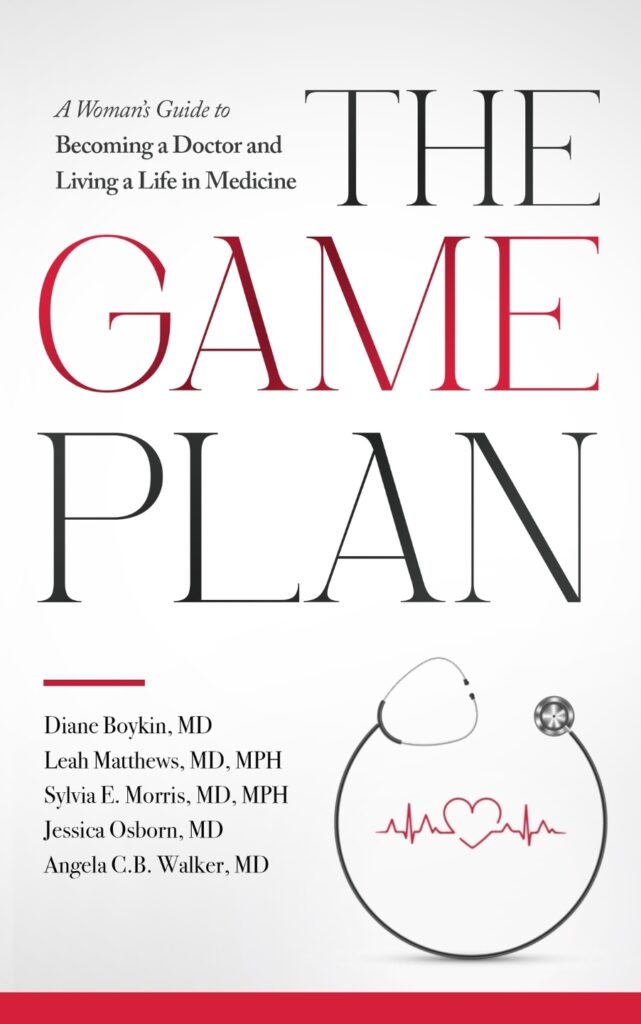 "In 2014 on our annual girl's trip, we were sitting in Newport Beach and started talking about all the stuff we wish we knew before we embarked on our journey to become physicians," shared Dr. Sylvia Morris.  Knowing that writing narratives was part and partial with medicine, the five diverse women doctors decided to write a book.
The Game Plan: A Woman's Guide to Becoming a Doctor and Living a Life in Medicine is authored by Drs. Diane Boykin, Leah Matthews, Sylvia E. Morris, Jessica Osborn, and Angela C.B. Walker.  They met at Georgetown University School of Medicine in 1992 and have stayed in touch from various locations in the US over the course of their lives and careers.
In their book, these first-generation physicians serve as the mentors they craved during their education, offering the reader the kind of work/life guidance they felt was sorely lacking when they needed it most.
From their collective 150 years of experience in medicine, the doctors know that to navigate life, you must have a Game Plan. Also, embarking on a medical career path can be even more challenging for women. To successfully navigate the complexities of education and career beyond college, medical school, and residency, you must be prepared.
In The Game Plan, the doctors pose pertinent questions to mentor future physicians and scientists on topics such as:
What does success look like to me?
What should I consider in deciding which medical school to attend?
Should I do my residency at a different university?
How do I choose a specialty?
Will I be compensated as much as male doctors?
Can I be successful and have a family?
How do I make a career change and stay in medicine?
Will I be that Superwoman I long to be?
To conceive the book, their first step was creating a draft of topics and then organizing them into sections.  Once divided, each began writing.
"We did have to be prodded and encouraged to be candid," said Sylvia of their ten-year journey to publication. "Wayne, our editor, kept asking us to add more stories and be more candid.  Now I understand why."
I have worked with Sylvia on various projects prior to this book.  From this established relationship, I pushed all authors to be brave and empower readers through their own authentic experiences.
"Wayne is my editor of choice and has an uncanny ability to make me sound even more terrific.  We could not have done this without him."
The Game Plan has been uniformly well received, earning a 5-Star rating on Amazon. "We are very proud we were able to accomplish our goal and share information with the next generation of physicians and scientists."
Purchase The Game Plan: A Woman's Guide to Becoming a Doctor and Living a Life in Medicine.
Learn more about the Authors.