Client Success: Author Kirby Vanderyt
A conversation about her recently published memoir, Afterglow.
Over ten years ago, Kirby joined my Journaling workshop and became my first client.  I've been fortunate to be her writing coach as she wrote three children's books, various short stories, and a novel.  Recently, after the sudden loss of her husband, Bill, in 2009, her journaling led to writing her first memoir. 
WSS: I know journaling is meditative for you.  How much did you journal before and after Bill's passing, and how did this lead to writing the book?
KV: I journaled nearly every day, sometimes just quick notes, sometimes long rants during Bill's surgery and treatments. I continued to journal the entire next year, including writing a letter to him each Monday night at the time he passed away, a time of day we used to sit and reflect upon our respective days' activities. It was rereading these letters that lead me to think about writing memoir.
WSS: Did any journal writing directly transfer to the book?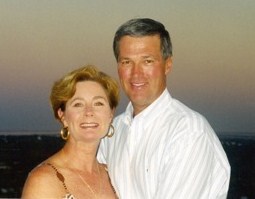 KV: Some, not a lot verbatim. I mainly used my journal to establish or reinforce facts like date, time, and location. There are snippets of phrases, even chapter titles that came to mind. The imagery in certain passages, particularly in the dream sequences I write about, helped me recreate my feelings and thoughts.
WSS: Beyond journaling, do you feel writing the book helped you with your grieving process? 
KV: Yes, journaling and then writing the memoir helped me wrestle with all the emotions whirling around inside and outside of me. It's like I had to relive and relive, retell and retell what happened to convince myself the horror of what I experienced actually did happen. Like a broken record…eventually you have to accept reality, whether you want to or not, the truth just stares you in the face and doesn't go away.
WSS: In your process, how important were photos, objects and Bill's notes to you?  Was this a first for you to write from visual prompts?
KV: I think it's the other way around. I used them to enhance, to complete the stories rather than acting as springboards. Using them as illustration in the text made me feel as if Bill's presence was literally in the book.
WSS: Who is your audience?
KV: I guess I'd have to say my age group, yet what I write about in memoir is timeless: love, loss, trust, feeling valued. To touch a reader you have to reach out and connect on these universal levels.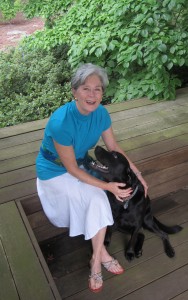 WSS: How has it felt to get royalty checks?  Do you feel like royalty?!
KV: Exciting! I haven't received a paycheck in nearly 40 years! At first I thought about saving and framing the check, and then I thought, heck no, I'm going to spend it on something! I don't feel like royalty, but I feel strangely endorsed.
WSS: Any surprising sales or feedback?
KV: Sales are just beginning, but yes. The Assistant Athletic Director for the University of Oregon (where her father is an alumna and well-regarded athlete) not only bought four books to give to others, he was so moved by the chapter on the Gingko Tree that he hand-turned a bowl out of Gingko wood from a tree in Eugene and sent it to me. I was speechless!
What I hadn't realized, but what a majority of friends have said to me, is the book is a beautiful love story. I wasn't aware of that as I wrote it, but I understand that description.
WSS: Any challenges during publication or promotion?

KV:  Publication went smoothly. However, I have always been aware that 'self-promotion' was a negative attribute. And I also grew up at a time when girls and women were expected to sit pretty and keep their mouths closed. You know I can't do the latter!
So establishing a website and opening a Facebook account has been hard for me. I realize since Bill's death, I have had to deal with a lot of different challenges.  Publishing and promoting became some new ones to deal with.  The benefit has led to healing.
WSS: Any hints for budding authors, other than to work with me and only me?!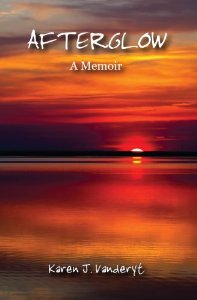 KV: Well, besides working with you and you only (laughs), the biggest concept to embrace is give yourself permission, then schedule time to write. Words don't jump onto the page, often the 'right' words don't appear on the page, but writing, writing, writing helps winnow them down to what works, seems right. Writing is discipline.
Discover more on Kirby's process, read a sample chapter, and purchase her book through Amazon.  Info at www.karenjvanderyt.com. 
Read about Obsidian Rose, the sequel to Afterglow.