Teen Writer Success: College Hopeful
*Academic Coaching available by appointment
The flustered Mom called me eager for help with her daughter Lily's college application process.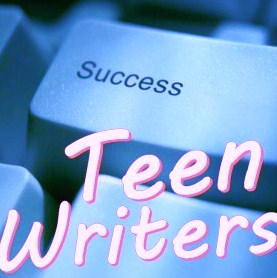 She mentioned Lily was an aspiring fashion designer who maintained good grades alongside strong extracurricular activities, but struggled with writing.
When we met, I was puzzled after reading the first of four essays. Her mom saw the bewilderment on my face and slunk out the door.
On the topic of a proud moment in school, the teen's messy essay explained leaving art class and being alone in the hallway when she heard her name announced over the intercom.  She'd been chosen for the homecoming court.  Lily went on to write that she didn't win, but she was proud of being thought of as pretty.
Looking up from the paper, I found Lily poised and smiling, no doubt like she had been on the football field during halftime.
I affirmed that, yes, she is a lovely young woman, but she wasn't applying to modeling school.  More importantly, the essay had no interaction, no moment showing her character other than being flattered, much less something that exemplified her integrity in academic or artistic endeavors.  It didn't illustrate her hard work or pride in her efforts.  The only attribute highlighted was simply looking good.
She argued with me, so I pulled out my best impersonation of Project Runway's Tim Gunn to let her know the judges would look for a focused message and strong writing skills.  It was time to show herself in a garment of her accomplishments and goals.  "After the entrance committee reads this, do you want to be in for the big college career, or do you want to be out and go home from crafting a pretty, but shallow story?"
She wilted into her thoughts, reluctantly agreed, then bellowed, "But I don't know what to write!"
"Come on! Tell me one proud moment now."
"Ah, well, I dunno.  I guess winning Governor's Honors in art and going to camp—"
"Great!" I shouted as I wrote it down.  "Another!"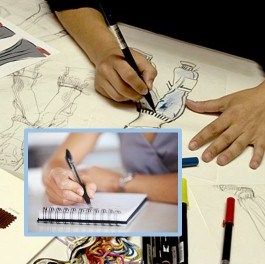 "When I accepted my school's art award and saw the look on Mom and Dad's—"
"Excellent!   Again!"
"Um, working with Habitat for Humanity then going to the ceremony and being hugged by the single mother who—"
"Splendid!  You have three to choose from!"
"But which one?" she whined.
"Any of them!  What one begs to be written?"
The wheels raced in her head. "I guess the house where I had fun painting the interior after nailing on part of the roof, but I didn't expect the new owner's joy to make me cry."
"Great!" I said, holding up my hand for a high-five before adding, "You can do this!"
Her mom popped in with a hesitant smile, "Going good?"
"Yes, Mom." Lily genuinely smiled.
"We have a new topic and are underway on Essay 1."
The mother smiled, and when Lily lowered her head to begin writing, Mom winked at me and mouthed "thank you!"
Looks won't get anyone accepted into their top-tier college choices, but after writer's coaching, schedule management skill work, and learning the importance of revision, Lily was in.  All of them.  She had a full court of great opportunities to choose from.  How beautiful.
Disclaimer —  It's true: writers write what they know, and, yes, I write from my experiences.  However, all characters and situations in my stories are fictitious fusions, creative amalgamations.  Any resemblance to real persons, living or dead, or real interactions with me are purely coincidental.